SUBDIVISION HISTORY
What factors helped to make the decision to located Sunrise Sky Park at its current site?
Land area to develop runway--now paved and lighted for 2800 feet (fence to fence 2897 ft.).
Rural setting with Snake River access.
Moderate four season climate for year round runway access.
Close proximity to urban centers.
Geothermal water for alternative energy.
Bountiful outdoor recreation.
Lower living costs.


SUBDIVISION MAP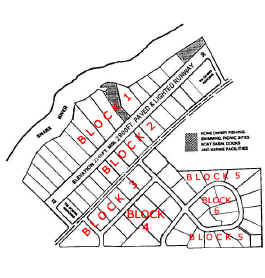 (click on map to enlarge)